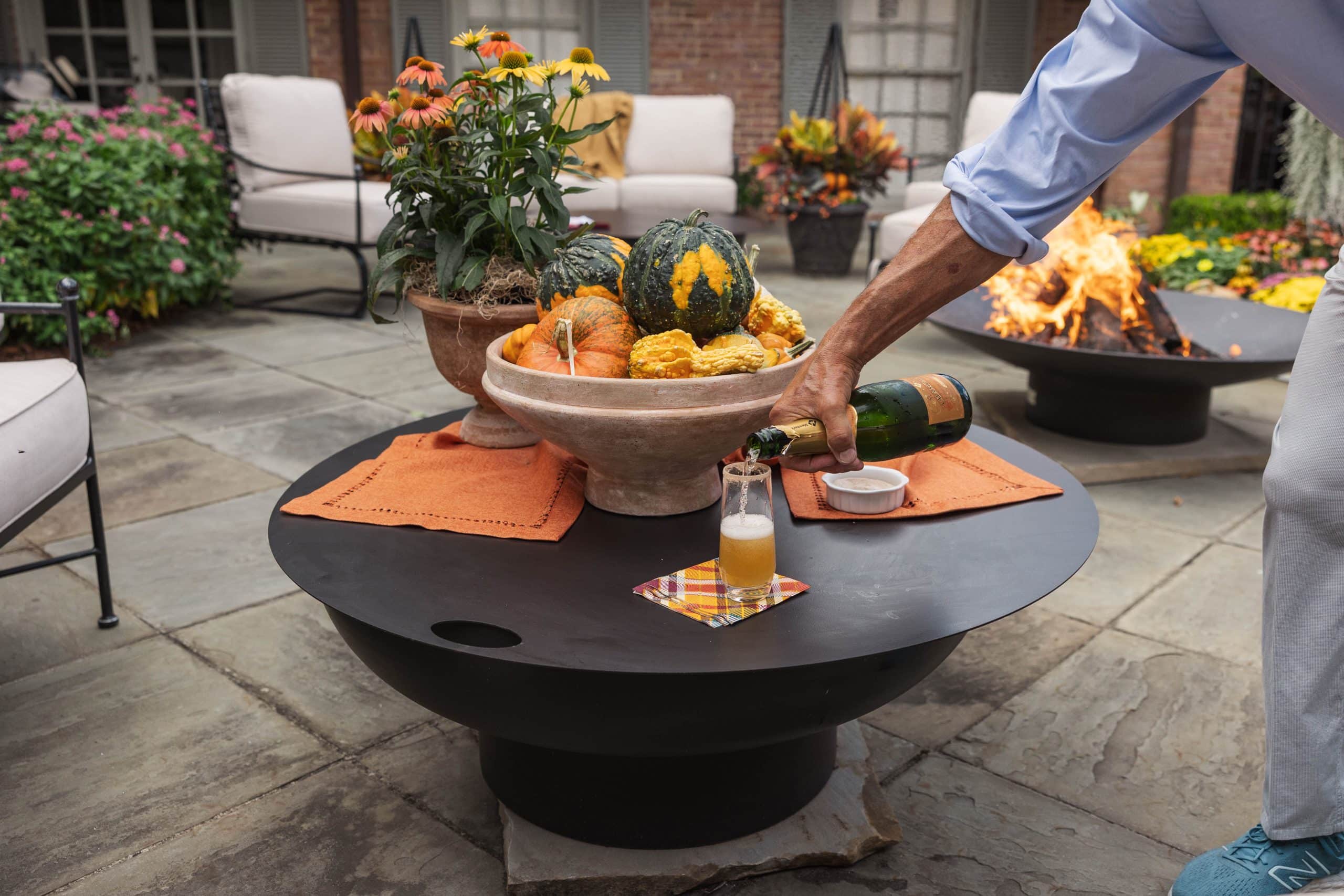 Fireside Sipper: Apple Cider Mimosas for Cozy Gatherings This Fall
As the leaves begin to turn and the air takes on a crisp edge, there's no better way to celebrate fall than by gathering around a crackling fire pit with family and friends. To add a touch of warmth and sophistication to your outdoor get-togethers, why not try an Apple Cider Mimosa.
To start, let's gather the essential ingredients for our Apple Cider Mimosas:
Fresh apple cider, preferably local or homemade for that authentic apple orchard flavor
Champagne or sparkling wine
Cinnamon and sugar for rimming your champagne flutes
Sliced apples and cinnamon sticks for garnish
Begin by rimming your champagne flutes with a mixture of cinnamon and sugar. This step not only adds flavor but also a delightful fall aroma with every sip.  Then, pour in one-third of the flute with your chosen apple cider.  Gently fill the rest of the flute with your champagne or sparkling wine. For an extra touch of fall, garnish with a slice of apple or a cinnamon stick and serve immediately.
Sipping on this fall-inspired delight while gathered around the fire pit brings warmth before the big game or brunch with friends. The combination of the sweet apple cider and the bubbles of champagne perfectly conveys the essence of autumn. It's a beverage that complements the crackling of the fire, the cozy blankets, and the laughter of friends and family.
With Apple Cider Mimosas in hand, gather around the warmth of your fire pit and raise a toast to the beauty of fall. These mimosas, with their apple orchard zest and effervescent sparkle, will become the heartwarming centerpiece of your fireside memories.
Cheers to autumn and to friends and family!