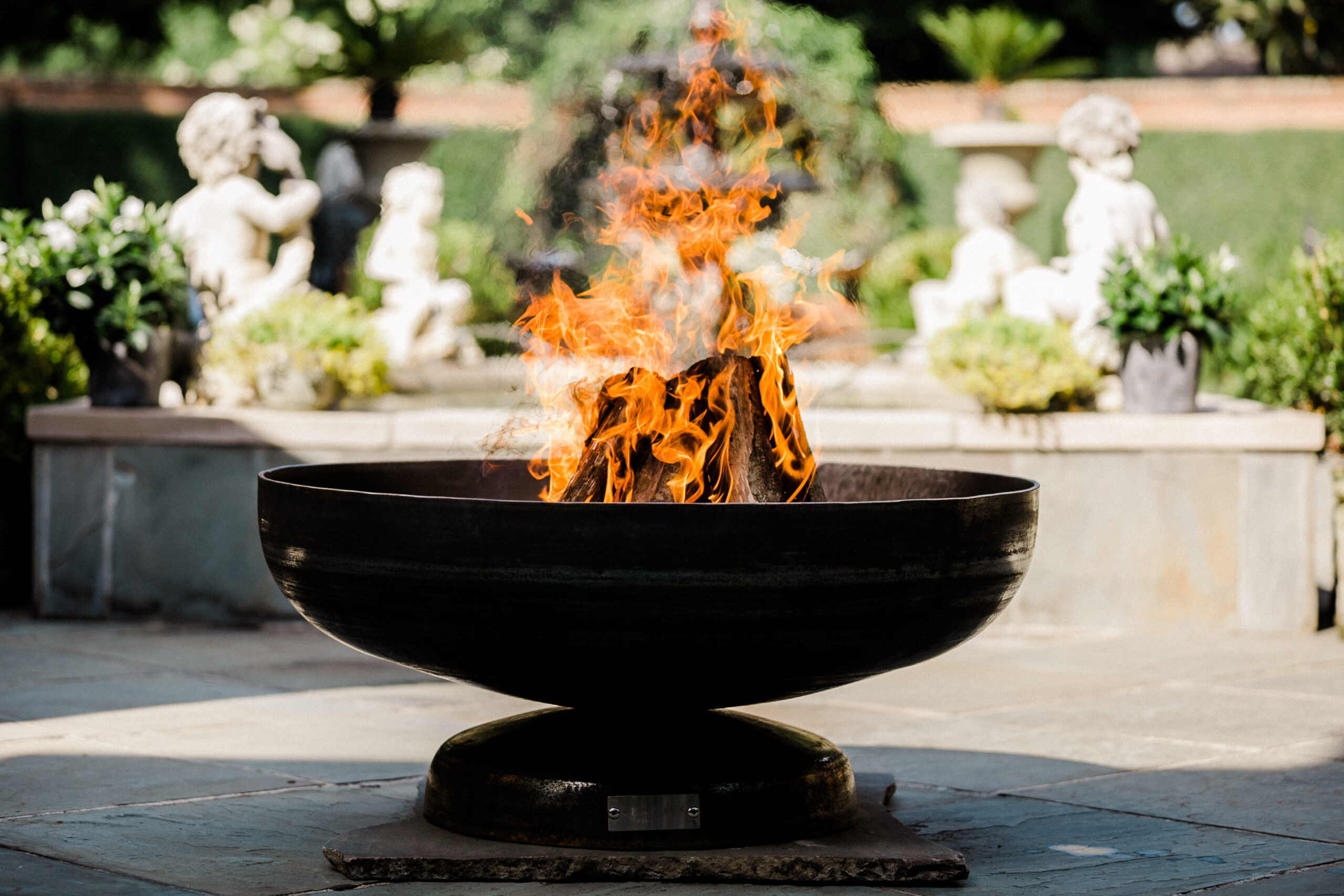 The Vulcan Fire Pit Story
The origin of the Vulcan firepit is rooted in the God of fire, Vulcan or Vulcānus. Best known for his work in the forge of ancient Rome, Vulcan is often depicted with a blacksmith's hammer or ironworker equipment. He was associated both with the destructive and nourishing powers of fire. The destructive power relates to the burning and thrashing of enemy walls, while the fertilizing power relates to the forging of powerful weapons used in battle.
Vulcan was born under the Greek Goddess Juno. He was a red-faced and crying baby, deemed so unattractive that Juno tossed him off Mount Olympus. After two nights of falling from the heavens, Vulcan landed in the sea. He broke both of his legs from the fall, which left him with a limp. He was then raised by sea nymphs and spent his years wandering about the beach, collecting shells and coal. He later learned to make fire from coal and craft beautiful objects. Vulcan was so talented that he eventually became the blacksmith of the gods.
The talented blacksmith had a special appreciation for one of the nymphs who saved him and crafted a beautiful pearl necklace as appreciation. The nymph was so proud of her necklace that she wore it to a god party on Mount Olympus. At the party, Juno saw the jewelry and asked the nymph who made it. Upon learning it was Vulcan, her abandoned child, she insisted on his return to Mount Olympus. Vulcan had no desire to return to Mount Olympus and sent Juno a gift instead. He sent her a magical chair made of gold and sparkling jewels. Juno was delighted with her chair and immediately sat down, but the chair entrapped her with unbreakable chains. She sat for three days, unable to move until Jupiter, her husband, made Vulcan a deal to save his wife. He promised her the beautiful goddess Venus in return for Juno's freedom.
Today, few statues honor Vulcan globally, but the largest is in Birmingham, Alabama. The cast-iron figure stands at a whopping 56 feet tall and is representative of Birmingham's roots in the iron and steel industry.