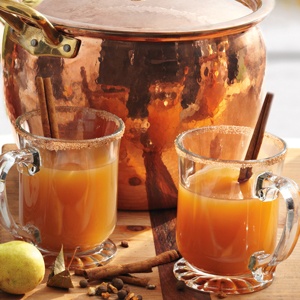 Fall for Fall Drinks around the Fire Pit
Fall is here and with that comes cool weather, warm clothes, and a scenic décor. Why not spend the day outside around a fire to balance the temperature? Better yet, have some company with you to relish the moment, but before you set the surroundings you'll need to prepare. We suggest making a group-sized cocktail from a crockpot. Specifically, the Windfall WarmUp, guaranteed to keep your guests cozy around the fire all night long.
WindFall WarmUp
1  gallon Local Apple Cider
Mulling spices – put 2 tablespoons of mulling spices in the middle of a cheesecloth square – tie it and toss it in to the crockpot.
Orange – sliced
Granny Smith Apple – sliced
Put all the above ingredients in the crock pot and turn on low to heat for 4 hours
Cinnamon Sticks to garnish
Optional – Captain Morgan Spiced Rum