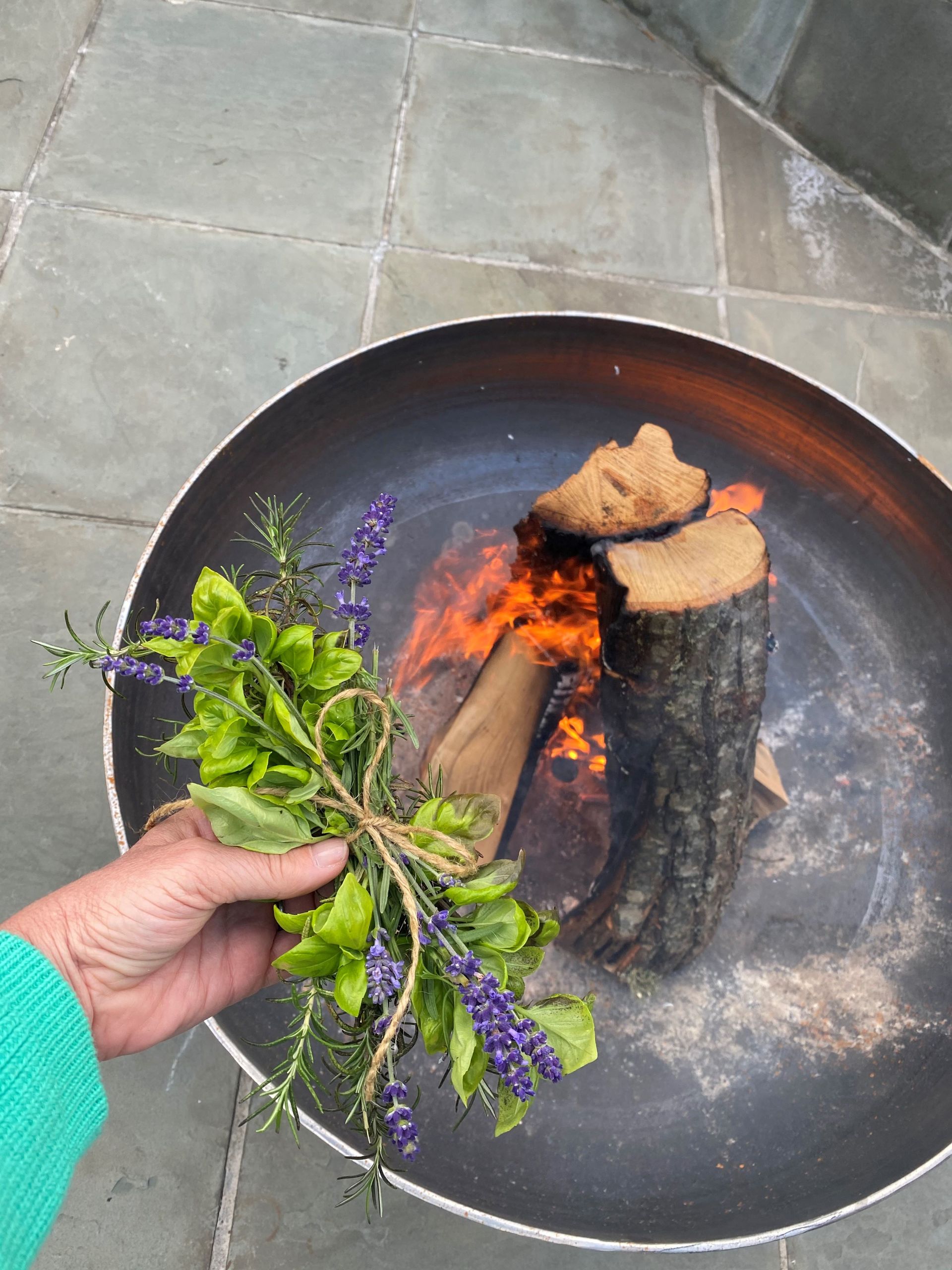 Add Aromatic Bundles to Your Next Fire
Roaring bonfires on a starry night lend to a special evening around the fire pit with blankets, s'mores, family and friends. Make those warm fires even more enjoyable by adding a unique fragrance to fill the air around you.
There are several things that you can add to your fire pit that will emit a lovely fragrance and add to your enjoyment. One of the easiest things to add is herbs that your currently have in your garden such as rosemary, basil and lavender. First, neatly trim each stem to about 6-8 inches. Then divide the herbs in half. Gently gather each bundle and point the tops in opposite directions to create a "bowtie" effect. Tie the middle of the bunch with a small piece of raffia to hold it together. Then toss the herbal bundle into the fire for a burst of fragrance.