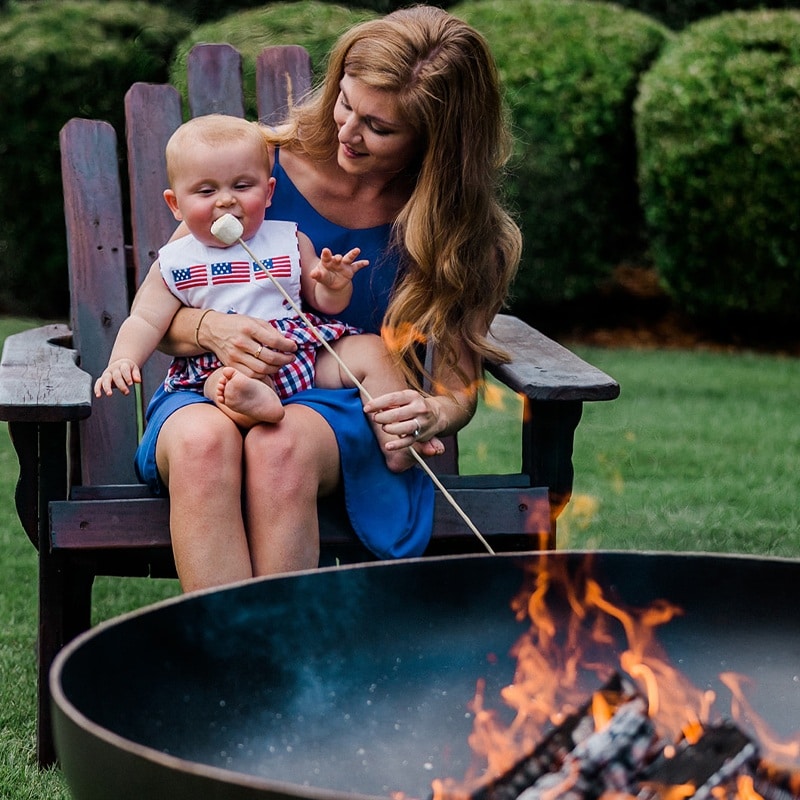 4th of July Hot Dog Roast
As the summer approaches and the days continue to heat up, now is the perfect time to start planning events around your fire. We suggest that you begin with a hot dog roast. Fill the air with smells of ballpark delights all with your Seasons Fire Pit ablaze. In order to set the scene, you'll need food and activities. We recommend classic wieners, bratwurst and smoked sausage. You can always stick with the classics – a simple hot dog with ketchup and mustard but why not kick it up a notch with a Hot Dog Bar.
What you will need:
The Meat
All Beef Hot Dogs
Bratwursts
Sausages
The Cheese
Cheddar
American
Pepper Jack
4 Cheese Blend
The Veggies
Lettuce
Tomato
Onions
Pickles
The Toppings
Crumbled Bacon
Guacamole
Chili
Sauerkraut
The Sauces
Ketchup
Mustard
Mayonnaise
Relish
BBQ sauce
Salsa
The Rolls
Gourmet Hot Dog Buns
Hoagie Rolls
Once you've got the food ready to go then it's time to set up the events. Some activities that could make your outing a real home run include Cornhole, Kan Jam, Croquet or Polish Horseshoes. Set the scene, light the fire, and enjoy!