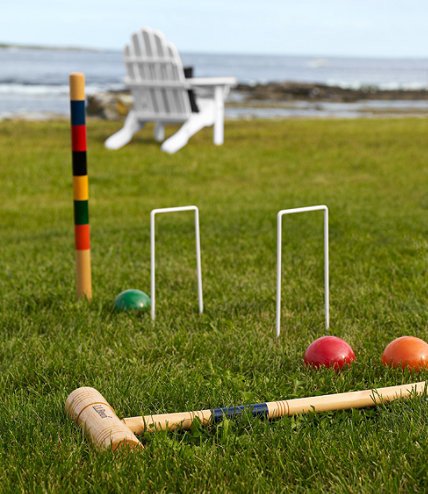 Nothing Says Summer Like a Game of Croquet
Looking to add some royalty to your outdoor living space? Croquet, a game once played by warriors and kings, will add the proper sophistication and eloquence needed to build a kingdom of your own in your backyard.
The rules are simple. First, find a reasonably flat space in your yard, and procure the proper equipment needed to play croquet. You will need an official croquet set. The object of the game is for each player (or team) to hit a pair of balls through six metal arches (wickets) twice (once in each direction) and finishing the course by striking a peg. For official rules, google the U.S. Croquet Association's website.
Shed some light on an evening of croquet beside your Seasons Fire Pit and have some fun!