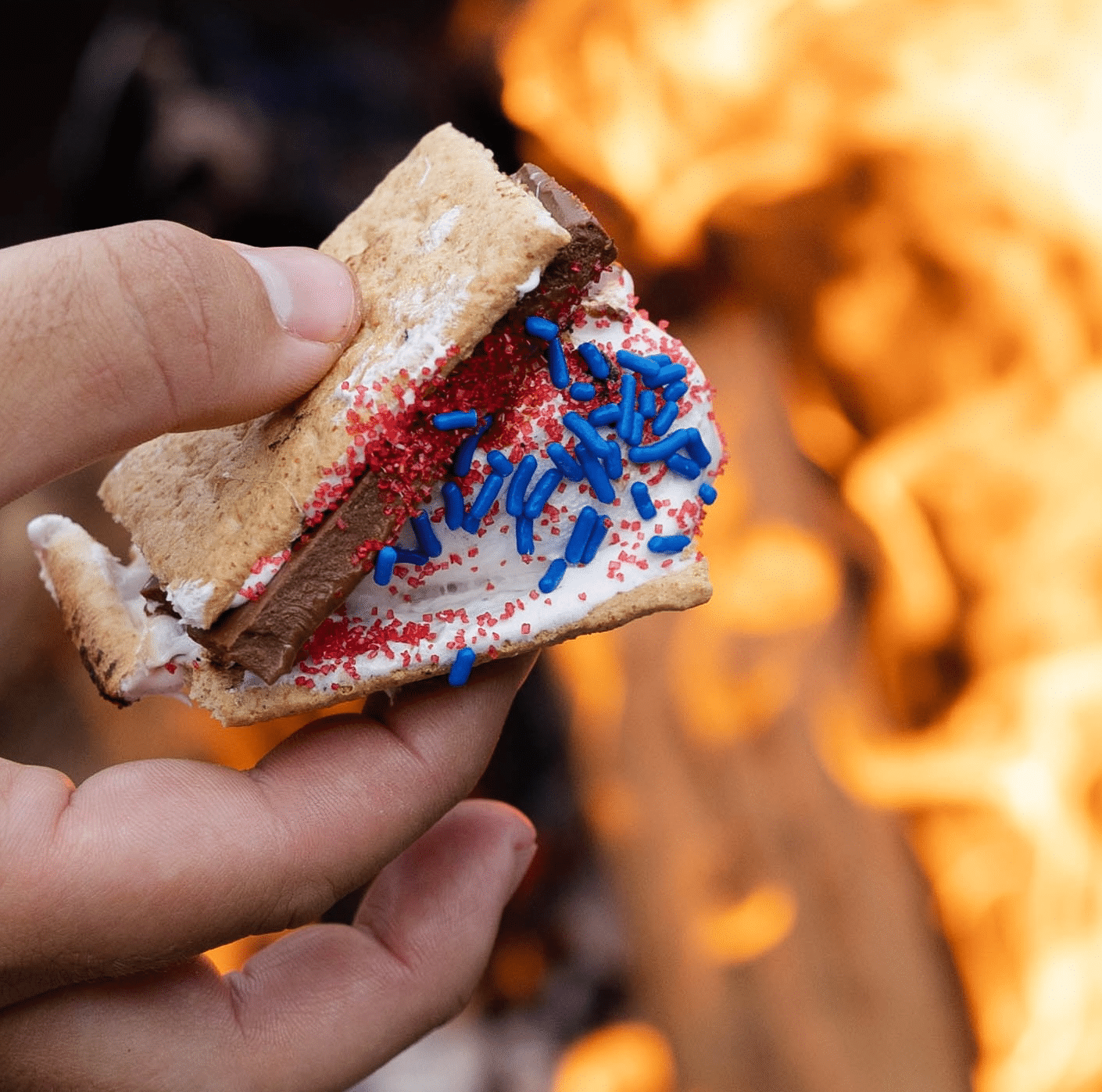 Red, White, and Blue S'mores: A Festive Twist for Seasonal Fire Pit Fun
As the warm summer days approach and patriotic celebrations fill the air, there's no better time to gather around a crackling fire pit and indulge in delicious treats. Red, White and Blue S'mores have vibrant colors and a burst of flavor that will be the star of your seasonal get togethers. So, grab your marshmallows, chocolate, graham crackers, and some patriotic sprinkles—it's time to elevate your s'mores game!
Ingredients:
– Marshmallows
– Graham crackers
– Chocolate bars (milk chocolate or white chocolate)
– Red and blue sprinkles – you may find some that come in the shape of stars
Instructions:
Prepare the Fire Pit:
Before diving into the s'mores making process, ensure your fire pit is loaded with wood and ready to light.
Assemble the S'mores Station:
Set up a dedicated station near the fire pit where everyone can assemble their s'mores. Place the ingredients in separate containers, making them easily accessible to your guests.
Toast the Marshmallows:
Light the fire in the fire pit.  Using long skewers or roasting sticks, toast your marshmallows over the fire pit until they reach your desired level of golden brown deliciousness. Be sure to rotate them gently for even heating.
Assemble the S'mores:
Take one graham cracker half and place a square of chocolate on it. Once the marshmallow is toasted, carefully slide it off the skewer onto the chocolate. Top it off with another graham cracker half, pressing down gently to create a sandwich.
Add the Patriotic Sprinkles:
This is where the festive twist comes into play. After assembling the s'more, roll the exposed sides of the marshmallow through a tray or shallow bowl filled with red and blue sprinkles. Make sure the sprinkles adhere to the melted marshmallow.
Enjoy the Fire Pit Experience:
Once everyone has assembled their s'mores, gather around the fire pit and relish the delightful combination of melty chocolate, gooey marshmallows, and the subtle crunch of graham crackers. Share stories and revel in the warmth of the fire as you enjoy these patriotic treats.
Happy s'mores making and happy celebrations!