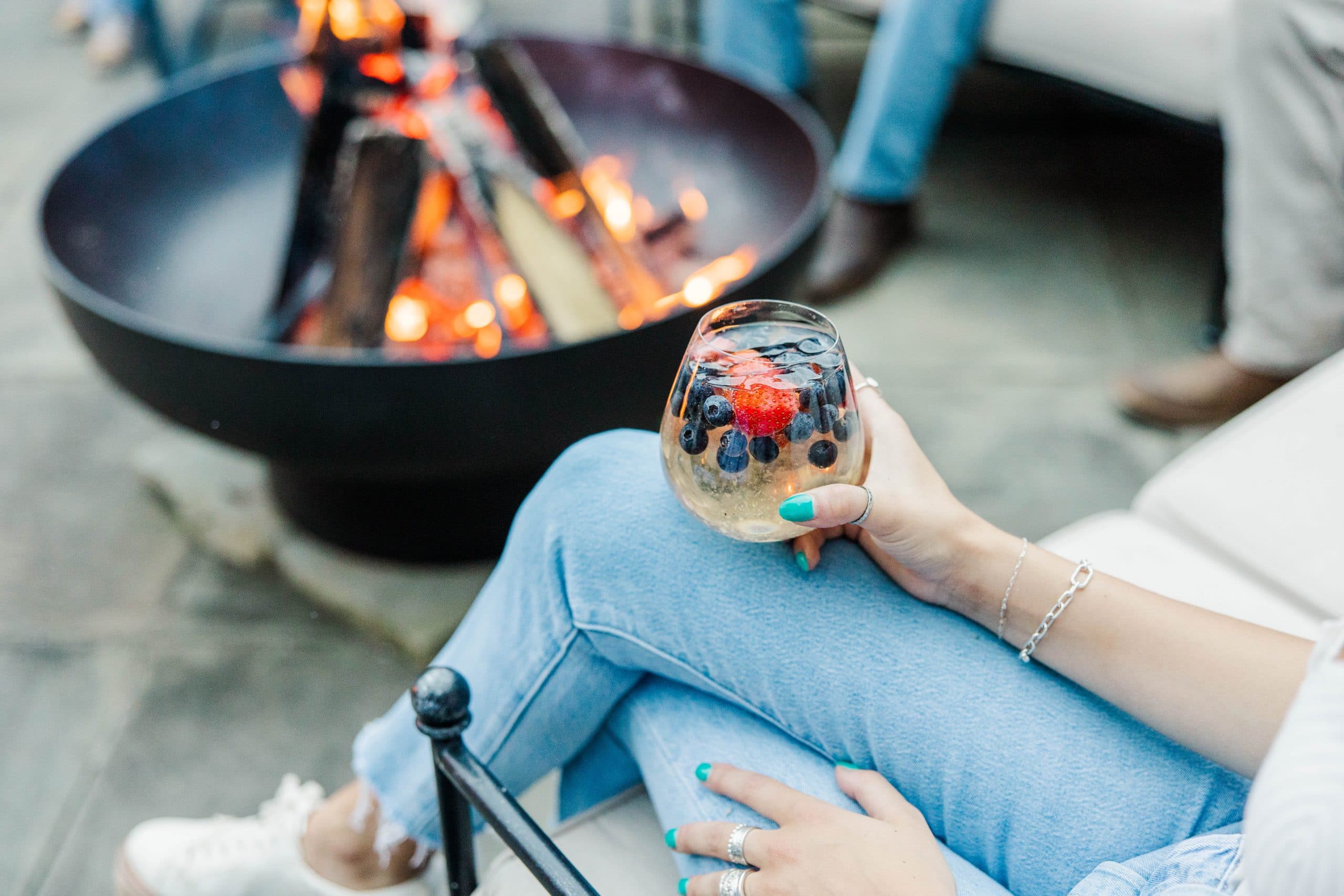 Indulge in the Perfect Summer Sip:  Sparkling Berry Sangria
As summer evenings beckon us to gather around the fire pit, Sparking Berry Sangria elevates the moment and makes it even more memorable.
Sparkling Berry Sangria is a delightful and refreshing twist on the classic sangria recipe. This fruity libation combines the vibrant flavors of strawberries and blueberries with the effervescence of sparkling wine, resulting in a delightful summer drink.
To make Sparkling Berry Sangria, wash and slice a pint of strawberries, then rinse a pint of blueberries. Place the fruit in a large glass pitcher and add 1 can (12 ounces) frozen lemonade concentrate.  Pour 1 cup of vodka(adjust to taste) over the fruit and lemonade.
To enhance the flavors, stir gently to combine the ingredients and allow the fruit to infuse the liquid. Let the mixture sit in the refrigerator covered overnight to allow the flavors to mesh together.
Just before serving, add a bottle of chilled Prosecco to the pitcher and garnish with fresh strawberries and a mint sprig for an extra touch of elegance.
The resulting Sparkling Berry Sangria is a delightful medley of sweet and tart flavors, with the bubbles from the sparkling wine adding a refreshing effervescence.
Grab a glass, swirl in the flavors of summer and let the sangria and flames of the fire pit transport you to a world of warmth, laughter and blissful connections.