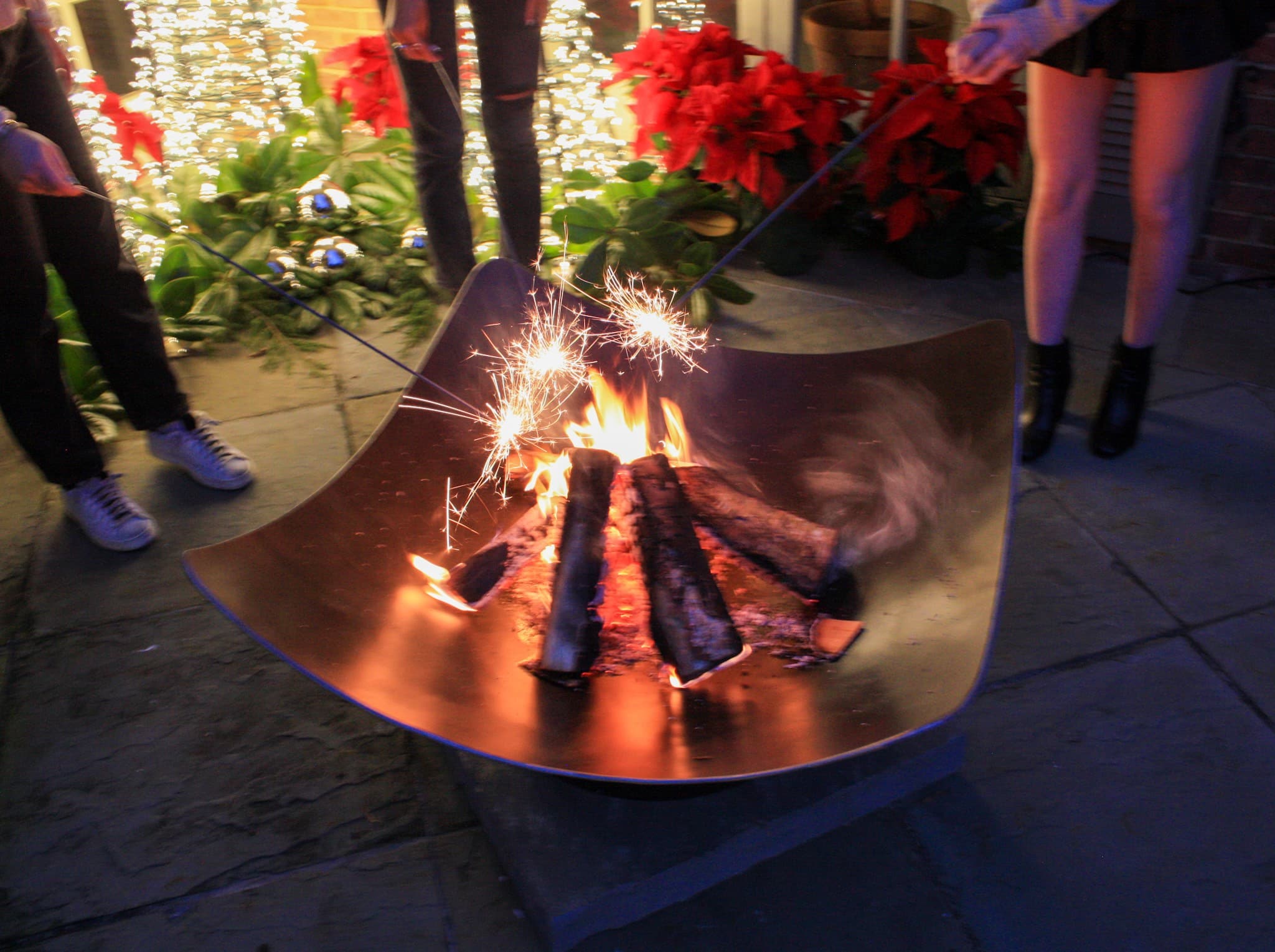 Seasons Fire Pits Can Help You with That
A new year is a fresh start – a time of resolutions. As we examined some the most popular goals, we thought we could provide some simple methods for success (you may notice a theme here)!
Lose Weight: Vegetables, lean meats and seafood seasoned and prepared on the Seasons Fire Pit Cooktop Grill is our favorite go-to for a healthy diet.
Exercise More: What's better than a bit of yardwork setting the scene for your Seasons Fire Pit? Except maybe chopping some firewood, eh?
Learn a New Skill or Hobby: Grilling alfresco is one with almost endless variations. Might we add it's a skill your friends and family will heartily support.
Live Life to the Fullest: Say no more. Grab your friends and move the activity outside to the Fire Pit and away from the mundane routine of television and fast media.
Spend Wisely: Seasons Fire Pits is a smart investment in quality craftsmanship that a.) lasts a lifetime and b.) anchors your outdoor living space and c.) creates endless opportunities for entertainment.
Spend More Time with Family and Friends: Whether it's good conversation or a shared meal, Seasons Fire Pits helps make the magic of quality time happen.
Read More: by the cozy fire, obviously.
We may tease here a bit, but it's undeniable that Seasons Fire Pit is a lifestyle asset. Its value is in the intangibles. Its sleek design means a more attractive outdoor living space. The quality construction means an indestructible investment to last a lifetime. Its purpose is to create opportunities for time spent well together. And whether you enjoy experimenting with the Cooktop, roasting s'mores the old-fashioned way, or just thumping the fire, you can depend on Seasons Fire Pits to help realize quality time spent with family and friends during the new year